Arper
Arper are an Italian furniture manufacturer that have been producing exceptional furniture since the 1990's. Although not amazingly well known in the UK their products are not only streamlined and svelte, they are also robust with a durability ideally suited for the contract market.
Working with many renowned international designers, Arper have developed a suite of products that have similarities in that they are sophisticated, contemporary and timeless but also that they often have many specification options.
WE like Arper for the vast range of specification options that many of the ranges are available in. For example the Catifa range can be specified in different shell sizes, widths, base options, upholstery options, high backs, bar stools etc etc. A designers dream!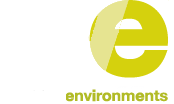 Our goal is to work in partnership with you, to provide furniture solutions which allow future adaptability and growth
We believe sustainability is about more than just the environment, it's about creating happy spaces with furniture which is flexible and has longevity
We have over 25 years' experience, and in that time have established valuable partnerships with all key suppliers in the commercial furniture industry
If you would like to know how we can make your commercial furniture project a success, read more about the way we work or you can email us for more information.