Artifort
Although the Artifort brand came into existence in 1928 the foundations for the upholstery and design were laid by Jules Wagemans when he started as an upholsterer in Maastricht in 1890. Artifort comes from the Latin word "ars" meaning art or knowledge and "fortis" meaning strong or powerful. The word "comfort" is also reflected in this brand name. Art and Comfort are the bywords that Artifort like to be known for, along with timeless design.
This manufacturer works with some incredible designers and undoubtedly has a number of classic pieces in its portfolio. Some pieces are archetypal of the 60's and 70's and their appearance definitely puts them more in the "Art" category than "furniture". Possibly the biggest surprise with this company is that they aren't an even bigger brand than they are currently.
WE like Artifort for the number of iconic pieces in their portfolio.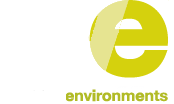 Our goal is to work in partnership with you, to provide furniture solutions which allow future adaptability and growth
We believe sustainability is about more than just the environment, it's about creating happy spaces with furniture which is flexible and has longevity
We have over 25 years' experience, and in that time have established valuable partnerships with all key suppliers in the commercial furniture industry
If you would like to know how we can make your commercial furniture project a success, read more about the way we work or you can email us for more information.