Naughtone
Naughtone is a British company founded in 2005 by industry professionals.
Naughtone design develop and manufacturer products in the UK but are an international brand with showrooms in the UK and North America and the products can be seen in furniture dealer showrooms all over the world.
Naughtone furniture is used by some of the most influential brands in commerce and culture.
Naughtone's simple design paired with a wide variety of finishes means this is a truely versatile product range.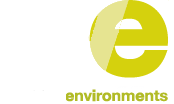 Our goal is to work in partnership with you, to provide furniture solutions which allow future adaptability and growth
We believe sustainability is about more than just the environment, it's about creating happy spaces with furniture which is flexible and has longevity
We have over 25 years' experience, and in that time have established valuable partnerships with all key suppliers in the commercial furniture industry
If you would like to know how we can make your commercial furniture project a success, read more about the way we work or you can email us for more information.