Quietpod
Founder Erlend Einarsen had an idea in 1998 to create a mobile phone booth for public areas. Based on this idea QuietPod was established in year 2000. The first version of a mobile phone booth saw its daylight in 2002 with funding from Innovation Norway. In 2003 one year after launch in public areas QuietPod was contacted by companies that was in lack of silent rooms after reorganizing to open area landscapes. This resulted in sales of 25 units to IBM and DNV as the first customers in the office market.
Since then QuietPod over a decade has developed mobile silent rooms in close collaboration with Norwegian industrial designers and Sintef as technical advisor. The company holds several registrered designs within Norway and the EU regions.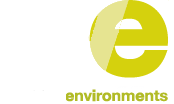 Our goal is to work in partnership with you, to provide furniture solutions which allow future adaptability and growth
We believe sustainability is about more than just the environment, it's about creating happy spaces with furniture which is flexible and has longevity
We have over 25 years' experience, and in that time have established valuable partnerships with all key suppliers in the commercial furniture industry
If you would like to know how we can make your commercial furniture project a success, read more about the way we work or you can email us for more information.