Storage Wall Lockers
Storage wall is a great product to use to create lockers in an office or workplace. They give a more permanent feel to the products which can't often be achieved with standard locker products. It also allows a bit more creativity and design to be used on the product so that the lockers become part of the office design rather than something that is tucked away in a corner. As well as bespoke finishes, manifestations can be used to create some strong visual impact for your project. Accessories such as digital locks and letterboxes can also be used to help improve functionality of the product. More information on the options for storage wall lockers can be seen in our Storage wall blog.
Product by Spacestor
More from this brand
share this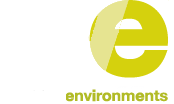 Our goal is to work in partnership with you, to provide furniture solutions which allow future adaptability and growth
We believe sustainability is about more than just the environment, it's about creating happy spaces with furniture which is flexible and has longevity
We have over 25 years' experience, and in that time have established valuable partnerships with all key suppliers in the commercial furniture industry
If you would like to know how we can make your commercial furniture project a success, read more about the way we work or you can email us for more information.