40/4 Church Chair
David Rowland's award-winning 40/4 stackable chair has been used in some of the largest church and cathedral seating projects in the UK. The 40/4 chair is featured in design collections and museums the world over, in recognition of its elegant lines, excellent ergonomics, unsurpassed stacking and handling, as well as space-saving advantages for flexible interiors. With over eight million sold since its inception in 1964, the 40/4 stackable chair is an indisputable icon of multifunctional design, which continues to attract architects and designers who are amazed by its ability to create space – without taking up space.
Widely used in churches, cathedrals, corporate offices, conference centres, training establishments, universities, schools and educational facilities.
See our Blogs on 6 reasons why conference centres require well designed seating and download our guide on How to set out non fixed seating or call us today on 020 7736 6636 for help with your selection.
Product by Howe
More from this brand
share this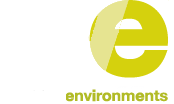 Our goal is to work in partnership with you, to provide furniture solutions which allow future adaptability and growth
We believe sustainability is about more than just the environment, it's about creating happy spaces with furniture which is flexible and has longevity
We have over 25 years' experience, and in that time have established valuable partnerships with all key suppliers in the commercial furniture industry
If you would like to know how we can make your commercial furniture project a success, read more about the way we work or you can email us for more information.