acoustic panels
Acoustic panels offer the perfect solution for reducing noise levels in meeting rooms, common rooms, reception areas or any area that suffers from noise pollution. An aspect of interior design which is often neglected, poor acoustics can often dramatically reduce productivity. With the open plan office design still very much in favour, sound absorbing dividers / panels, which are part of our complete office divider range, offer the perfect solution.
Our acoustic panel range offers a wide selection of sizes and colour options with attractive designs and stimulating architectural talking points that will ensure they help both the aesthetics and the acoustics of the room. To find how to get the best out of these products please don't hesitate to contact our team.
Pages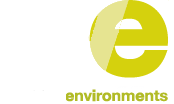 Our goal is to work in partnership with you, to provide furniture solutions which allow future adaptability and growth
We believe sustainability is about more than just the environment, it's about creating happy spaces with furniture which is flexible and has longevity
We have over 25 years' experience, and in that time have established valuable partnerships with all key suppliers in the commercial furniture industry
If you would like to know how we can make your commercial furniture project a success, read more about the way we work or you can email us for more information.