cafe tables
Canteen and café tables come in so many styles – which are right for you? Minimalist canteen benches are popular, and traditional metal café tables with swirls on the surface are widespread. Working Environments can help you choose your café and canteen tables.
Whatever the size of your space, we'll find you canteen tables that will suit your budget, style and needs. Whether your focus is on looks or practicality, we can supply tables to suit. Canteen and café bench seating even encourages conversations in your communal dining spaces. Don't feel limited to the same old styles of canteen table that you remember from your school days. At Working Environments, we can supply café and canteen tables that are modern, easy to maintain, and stand out from the crowd.
Call us now and talk to the team about canteen and café tables.
Pages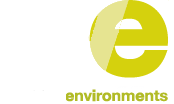 Our goal is to work in partnership with you, to provide furniture solutions which allow future adaptability and growth
We believe sustainability is about more than just the environment, it's about creating happy spaces with furniture which is flexible and has longevity
We have over 25 years' experience, and in that time have established valuable partnerships with all key suppliers in the commercial furniture industry
If you would like to know how we can make your commercial furniture project a success, read more about the way we work or you can email us for more information.