conference tables
Any conference room or convention centre will need to have tables that can serve multiple functions. Whether its for a training day, exhibition or seminar, the tables will be required to be set out in different ways and achieve different results. A flexible table that either folds and can stack on a trolley or can tilt and be wheeled away to nest together in a storage area, is invaluable.
Working Environments Furniture can supply high quality conference tables for any space and business. We supply businesses across the country and specialise in providing solutions for offices short of space or with specific design needs. Contact us to discuss solutions for your conference room.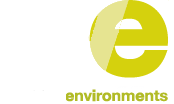 Our goal is to work in partnership with you, to provide furniture solutions which allow future adaptability and growth
We believe sustainability is about more than just the environment, it's about creating happy spaces with furniture which is flexible and has longevity
We have over 25 years' experience, and in that time have established valuable partnerships with all key suppliers in the commercial furniture industry
If you would like to know how we can make your commercial furniture project a success, read more about the way we work or you can email us for more information.