canteen & cafe furniture
The purpose of canteens and cafes may not have changed but over time where they can be found and the furniture within them has. From university refectories and food halls to office breakout spaces and meeting areas, the sorts of stylish and colourful furniture that traditionally would have been seen in a trendy bar or café is now as likely to be seen in your child's school canteen.
We offer a sizeable selection of furnishing for places that serve food and drink. Whether you are looking for cafe chairs, bar stools or tables, we have your seating requirements covered, with as much style or practicality as you need.
Cafe and canteen furniture doesn't have to be 'as standard' either. Custom furnishing of eating areas is one of our many specialities. For an example of our work take a look at what we did for Intu Lakeside. For details of how we can help you furnish your cafe or canteen just drop us a line.
Pages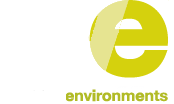 Our goal is to work in partnership with you, to provide furniture solutions which allow future adaptability and growth
We believe sustainability is about more than just the environment, it's about creating happy spaces with furniture which is flexible and has longevity
We have over 25 years' experience, and in that time have established valuable partnerships with all key suppliers in the commercial furniture industry
If you would like to know how we can make your commercial furniture project a success, read more about the way we work or you can email us for more information.