Fast track Furniture
Sometimes you just need to get that additional piece of office furniture fast. For those instances when you can't plan in advance, we have a selection of fast track products that we can procure for you on quicker-than-normal lead times. Below is a selection of products, from office chairs to telephone pods or meeting pods, that can all be delivered on short lead times. Some products can be available on lead times as short as just 5 days (delivery to our warehouse). These products are available with limited, but usually satisfactory, specification options which allows the manufacturers to reduce their production time. However, if the options below don't meet your requirements, please call us as we may be able to suggest additional products.
Pages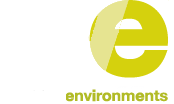 Our goal is to work in partnership with you, to provide furniture solutions which allow future adaptability and growth
We believe sustainability is about more than just the environment, it's about creating happy spaces with furniture which is flexible and has longevity
We have over 25 years' experience, and in that time have established valuable partnerships with all key suppliers in the commercial furniture industry
If you would like to know how we can make your commercial furniture project a success, read more about the way we work or you can email us for more information.