interior public seating
The furniture you provide to the public not only needs to look good, but it needs to be practical, hard-wearing and comfortable. The aesthetics of the area needs to be complimented with the type of seating provided, so it is important to choose the right style for your business or public space, and its use. The modern and stylish seating we offer ensures that people view your business with a professional and high quality impression. Moreover, the materials we use are durable and easy cleaning, which is ideal for use in public places.
Working Environments provide a variety of public seating styles for different uses, from chairs and benches to singular soft seating – a selection of these are listed below. We aim to make this selection easier for you by having expert advisers on hand – let us know your preferred style and budget, and we will make practical suggestions for you as not all of our products are shown on the website. Call us to discuss your options in Interior Public Seating.
Pages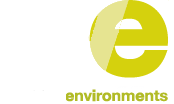 Our goal is to work in partnership with you, to provide furniture solutions which allow future adaptability and growth
We believe sustainability is about more than just the environment, it's about creating happy spaces with furniture which is flexible and has longevity
We have over 25 years' experience, and in that time have established valuable partnerships with all key suppliers in the commercial furniture industry
If you would like to know how we can make your commercial furniture project a success, read more about the way we work or you can email us for more information.