office meeting bays
Meeting bays are products that create meeting spaces that do not need to have the acoustic properties of a fully fledged meeting room. They are often upholstered which does help their acoustic properties and can be thought of as halfway between the highback seating products and the meeting pods.
They are used to create meeting spaces, presentation areas, study areas or quiet working spaces. The difference between a meeting bay and a meeting pod is the bay does not have a ceiling.
Pages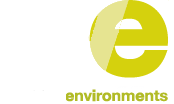 Our goal is to work in partnership with you, to provide furniture solutions which allow future adaptability and growth
We believe sustainability is about more than just the environment, it's about creating happy spaces with furniture which is flexible and has longevity
We have over 25 years' experience, and in that time have established valuable partnerships with all key suppliers in the commercial furniture industry
If you would like to know how we can make your commercial furniture project a success, read more about the way we work or you can email us for more information.