church seating
When you mention church seating most people think of wooden pews. Although traditional, these are notoriously inflexible and uncomfortable, and today's seating options need to go that extra mile to fulfil the needs of the congregation. Here at Working Environments we provide seating options that are ideal for both modern and traditional places of worship.
When looking for the ideal seating for a church environment it is important that you consider many different factors, including versatility and comfort. Providing comfortable seating whilst trying not to distract from the interior of the church can also prove difficult, but we are confident that we can help.
Today's churches are as much about community as traditional sermons and services – that's why our flexible seating options will help you make more of your building. Feel free to call us with any questions you may have.
Pages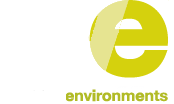 Our goal is to work in partnership with you, to provide furniture solutions which allow future adaptability and growth
We believe sustainability is about more than just the environment, it's about creating happy spaces with furniture which is flexible and has longevity
We have over 25 years' experience, and in that time have established valuable partnerships with all key suppliers in the commercial furniture industry
If you would like to know how we can make your commercial furniture project a success, read more about the way we work or you can email us for more information.