office partitions
Office partitions have fortunately moved on from the royal blue upholstered panels of the eighties. Today our extensive range can be used to create stylish, modern and functional office interiors. From office dividers to acoustic panels, some of our partition systems are even available with their own lighting and air exchange systems, making partitioned areas the most environmentally friendly and flexible way to provide productive workspaces for your employees.
Whether you are looking to simply separate workstations, reduce sound interference within your working environment or create interesting configurations that add an aesthetic appeal to your open plan office, we have one of the largest collections of office partitions and screens around. With a huge variety of shapes, sizes, colours and finishes, you can be sure you'll find partitions to fit every décor style, helping you to utilise all of the available existing office space.
If you need help understanding which type of partition will be best for you and how best to position them, feel free to contact our experts.
Pages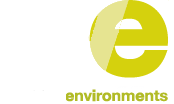 Our goal is to work in partnership with you, to provide furniture solutions which allow future adaptability and growth
We believe sustainability is about more than just the environment, it's about creating happy spaces with furniture which is flexible and has longevity
We have over 25 years' experience, and in that time have established valuable partnerships with all key suppliers in the commercial furniture industry
If you would like to know how we can make your commercial furniture project a success, read more about the way we work or you can email us for more information.