educational furniture
Educational furniture has thankfully moved on from wooden flip top school desks with inkwells, and is now as flexible and functional as furniture for any other working environment. Our comprehensive educational range offers furniture solutions for every curricular area, from stylish modular seating for breakout areas and atriums to the more traditional tables for classrooms, stacking chairs, soft seating and library shelving.
Our range of flexible yet contemporary furniture is perfect for teenagers and young adults to chill-out and relax with friends, whilst still being practical enough to study at in colleges and university. We understand that modern teaching environments place heavy demands on furniture and fittings, that's why Working Environments ensure quality and durability in every piece of furniture we supply.
Whether you're looking to kit out primary, secondary or further / higher education environments we have a wide selection of furniture solutions to suit every budget. Please feel free to contact us to discuss your furniture requirements.
Pages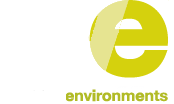 Our goal is to work in partnership with you, to provide furniture solutions which allow future adaptability and growth
We believe sustainability is about more than just the environment, it's about creating happy spaces with furniture which is flexible and has longevity
We have over 25 years' experience, and in that time have established valuable partnerships with all key suppliers in the commercial furniture industry
If you would like to know how we can make your commercial furniture project a success, read more about the way we work or you can email us for more information.