armchairs
It's important that you choose the right reception armchairs and general soft seating for your business, as they will form part of the crucial first impressions your premises make on customers and clients.
Your furniture should reflect your company's ethos, making a statement to visitors giving them an indication of your business' professional status. As well as the reception looking the part, your seating should be comfortable for clients, especially if they are expected to sit for a long time.
Choose from our wide variety of armchair options; a selection of them listed below. We aim to make this selection easier for you by having expert advisers on hand – let us know your preferred style and budget, and we will make practical suggestions for you. Call us to discuss your options in reception armchairs and lounge chairs.
Pages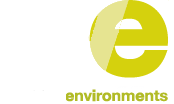 Our goal is to work in partnership with you, to provide furniture solutions which allow future adaptability and growth
We believe sustainability is about more than just the environment, it's about creating happy spaces with furniture which is flexible and has longevity
We have over 25 years' experience, and in that time have established valuable partnerships with all key suppliers in the commercial furniture industry
If you would like to know how we can make your commercial furniture project a success, read more about the way we work or you can email us for more information.