Height Adjustable Desks
With the increase in Agile working throughout the workplace there is a rise in interest in height adjustable desks in offices in the UK. Although this format has been common in Europe for sometime it is only just gaining popularity here. Shown below are some options for height adjustable desks but the options are many and varied so please contact us so that WE can discuss your requirements with you and advise you on which product would be best for you.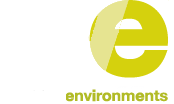 Our goal is to work in partnership with you, to provide furniture solutions which allow future adaptability and growth
We believe sustainability is about more than just the environment, it's about creating happy spaces with furniture which is flexible and has longevity
We have over 25 years' experience, and in that time have established valuable partnerships with all key suppliers in the commercial furniture industry
If you would like to know how we can make your commercial furniture project a success, read more about the way we work or you can email us for more information.