Stand up R
Stand up R is a unique wood framed stand up desk that raises and lowers immediately using no electricity or gas lift. it only uses weights and pulleys to give a smooth seamless adjustment. Winner of the Red Dot "Best of Best" award in 2017.
More and more employees complain about their physical discomfort in the office. Even the best office chairs will not solve this problem if we still sit at work for 8 hours.  A common misconception is that the discomfort stems from the chair, however, even the best office chair will not solve this problem. The health and well-being of employees is very important to companies and there is new emphasis on the importance of physical activity at work. Stand Up supports companies to implement this value effectively.
A fundamental feature of the standing desk design is that it allows you to switch between sitting and standing in a matter of seconds. In recent studies, staff have reported that standing for intervals, throughout the day, increases their productivity, health, ability to focus and a noticeable reduction in back pain. The cumulative impact of sitting down all-day for years can lead to multiple health complications, such as, obesity, cancer, and type 2 diabetes. Stand Up encourages its users to stay mobile throughout the day, also promoting more interaction with colleagues by being in an accessible and appropriate position to communicate.
Product by Hush Office
More from this brand
share this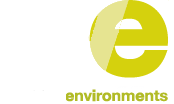 Our goal is to work in partnership with you, to provide furniture solutions which allow future adaptability and growth
We believe sustainability is about more than just the environment, it's about creating happy spaces with furniture which is flexible and has longevity
We have over 25 years' experience, and in that time have established valuable partnerships with all key suppliers in the commercial furniture industry
If you would like to know how we can make your commercial furniture project a success, read more about the way we work or you can email us for more information.