Credenzas
Meeting spaces often require storage space, either to store tea/coffee paraphanalia, or house the meeting equipment. Sometimes its simply to help dress the room or provice something for a monitor to sit on. Whatever your requirement contact us for help and advice on products that would suit your space and yuor brand.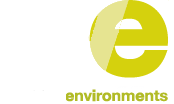 Our goal is to work in partnership with you, to provide furniture solutions which allow future adaptability and growth
We believe sustainability is about more than just the environment, it's about creating happy spaces with furniture which is flexible and has longevity
We have over 25 years' experience, and in that time have established valuable partnerships with all key suppliers in the commercial furniture industry
If you would like to know how we can make your commercial furniture project a success, read more about the way we work or you can email us for more information.