bar stools & tables
Bar stools and high tables don't necessarily only belong in licensed premises. Perching on a couple of bar stools for a meeting rather than having a face off at the boardroom table certainly makes a refreshing change and it certainly puts a different complexion on that staff review.
Whether you call them third level meeting, poseur or simple bar tables, we have a selection of tables and associated stools to match your location and requirement. These additions to your office space are sure to reflect a positive image to potential clients, employees and business associates.
If you need any help with selecting the right furniture for your business please don't hesitate to get in touch.
Pages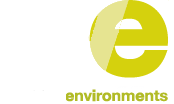 Our goal is to work in partnership with you, to provide furniture solutions which allow future adaptability and growth
We believe sustainability is about more than just the environment, it's about creating happy spaces with furniture which is flexible and has longevity
We have over 25 years' experience, and in that time have established valuable partnerships with all key suppliers in the commercial furniture industry
If you would like to know how we can make your commercial furniture project a success, read more about the way we work or you can email us for more information.