breakout furniture
Breakout furniture is designed to suit open meeting spaces and is ideal for open plan offices or maximising space in tight areas. Working Environments (WE) can supply a wide range of furniture which is ideal for creating a stimulating and creative area in any space. Contact us to discuss our wide range of furniture solutions and our design services.
Office breakout furniture is suitable for a wide range of spaces and we can recommend styles which are flexible and suited to your business needs. Below are some examples of the types of furniture we can supply and install. Give us a call on 020 7736 6636 to discuss your office and business furniture needs.
Pages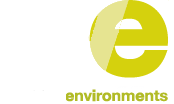 Our goal is to work in partnership with you, to provide furniture solutions which allow future adaptability and growth
We believe sustainability is about more than just the environment, it's about creating happy spaces with furniture which is flexible and has longevity
We have over 25 years' experience, and in that time have established valuable partnerships with all key suppliers in the commercial furniture industry
If you would like to know how we can make your commercial furniture project a success, read more about the way we work or you can email us for more information.