bench seating
Waiting or meeting? Our bench seating is ideal for commercial, academic and public breakout spaces. Combining easily maintained, space efficient and minimalistic designs, this type of seating is a cost-effective way to provide space for multiple people. If your waiting area or reception is open plan, minimalist, or even located outside, a bench seating arrangement could be the answer.
WE supply bench seats for all locations, from hardwearing benches, to upholstered seats in a range of fabrics. Coloured vinyls add flair to any décor and can be changed over time without having to replace the entire bench. Strategically placed benches will give guests a place to rest and the placement of accent furniture, such as lobby benches, is subtle yet distinctive; their presence may not be noticed, but their absence would be obvious.
Although situated in our reception furniture section, we sell a variety of bench based seating options to suit any individual company's needs. If you want to know more, or would like some advice, please don't hesitate to get in touch.
Pages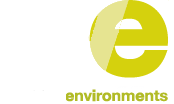 Our goal is to work in partnership with you, to provide furniture solutions which allow future adaptability and growth
We believe sustainability is about more than just the environment, it's about creating happy spaces with furniture which is flexible and has longevity
We have over 25 years' experience, and in that time have established valuable partnerships with all key suppliers in the commercial furniture industry
If you would like to know how we can make your commercial furniture project a success, read more about the way we work or you can email us for more information.