conference chairs
It is important to get the right furniture for your conference room or convention area as the comfort of your delegates is a priority as its essential that the message from your presentation is received without distractions. It's also important that the facilities team are given the correct tools for the job by having furniture that is easy to rearrange, long lasting, comfortable and safe! Of critical importance is the seating, does it need to be upholstered, does it need to be linking, how high does it need to stack, can the chairs be stacked on a moving dolly? Have a look at our blog about whether you need to link your chairs or not. Working Environments (WE) stock a wide range of conference chairs and conference room furniture; providing solutions for any business space. Contact us to discuss your needs and take a look at some of the products we offer below.
We also stock a wide range of high quality stacking chairs, suitable for a variety of venues. Our stacking conference chairs are designed to save space whilst still providing that wow factor. We have the expertise to provide furniture solutions for any space, so don't hesitate to call us on 020 7736 6636 to discuss your requirements.
Pages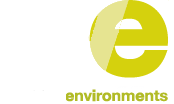 Our goal is to work in partnership with you, to provide furniture solutions which allow future adaptability and growth
We believe sustainability is about more than just the environment, it's about creating happy spaces with furniture which is flexible and has longevity
We have over 25 years' experience, and in that time have established valuable partnerships with all key suppliers in the commercial furniture industry
If you would like to know how we can make your commercial furniture project a success, read more about the way we work or you can email us for more information.