tables for school
Although essential, tables for schools, colleges or universities don't have to be plain and boring. Any educational establishment should incorporate a degree of creativity into its learning environment, and as such vibrant and ergonomically friendly tables that are built to last are sure to have a positive effect on the pupils (and staff).
Our school and university tables, which are part of our educational furniture range, are designed to meet health and safety requirements, ensuring that every product on our website can withstand the daily wear and tear of a busy and boisterous classroom. Paired alongside the right soft seating you are sure to create the perfect learning environment.
Please do not hesitate to contact us if your school has any specific requirements or if you just need some expert advice in how best to furnish your classrooms.
Pages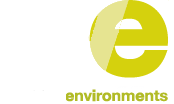 Our goal is to work in partnership with you, to provide furniture solutions which allow future adaptability and growth
We believe sustainability is about more than just the environment, it's about creating happy spaces with furniture which is flexible and has longevity
We have over 25 years' experience, and in that time have established valuable partnerships with all key suppliers in the commercial furniture industry
If you would like to know how we can make your commercial furniture project a success, read more about the way we work or you can email us for more information.