cafe chairs
Before selecting chairs for your café, canteen or bistro, there are a number of questions you need to answer, all of which centre around your specific requirements such as style, colour, quality, location, material and even cost. Are you looking for traditional metal café seats, modern communal canteen benches or even stackable chairs fit for a café environment? You may simply want to add a wow factor or make space management easier all round. However, you may find the number of options available overwhelming, so being able to get free expert advice is always worthwhile.
Here at Working Environment we draw on our extensive experience of furnishing eating establishments with canteen and cafe furniture (we've even supplied to Intu!) to help you decide which seating best fulfils your business' seating requirement. We have a wide variety of café chairs but can also provide bespoke requirement if that is better suited. Give us a call today to discuss your requirements in more detail.
Pages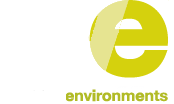 Our goal is to work in partnership with you, to provide furniture solutions which allow future adaptability and growth
We believe sustainability is about more than just the environment, it's about creating happy spaces with furniture which is flexible and has longevity
We have over 25 years' experience, and in that time have established valuable partnerships with all key suppliers in the commercial furniture industry
If you would like to know how we can make your commercial furniture project a success, read more about the way we work or you can email us for more information.