Bounce Chair
The bounce chair has independent movement in the seat and back, this flex provides a comfort not usually associated with steel and plywood chairs. Bounce also brings a level of sophistication to this type of product – the lack of visible fixings and closely fitting components allow the careful form of the bounce chair to shine. The bounce chair is suitable for a huge range of spaces from casual meetings spaces, to cafes and educational situations and priced competitively to suit. Bounce chair is easy to lift, carry and stacks neatly.
Product by Naughtone
More from this brand
share this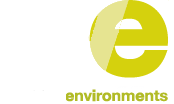 Our goal is to work in partnership with you, to provide furniture solutions which allow future adaptability and growth
We believe sustainability is about more than just the environment, it's about creating happy spaces with furniture which is flexible and has longevity
We have over 25 years' experience, and in that time have established valuable partnerships with all key suppliers in the commercial furniture industry
If you would like to know how we can make your commercial furniture project a success, read more about the way we work or you can email us for more information.