Meeting pods and Spaces
Meeting spaces can be created in different ways, from having high back seating areas to section off an area to having a self enclosed meeting pod to give as much priivacy as possible.
WE can halp advise which products will help you facilitate your offices for social distancing whether this is creating private work areas using pods or bays or separating areas using screens and divisions. Contact us if you would like help in this area.
Pages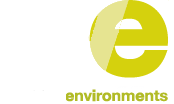 Our goal is to work in partnership with you, to provide furniture solutions which allow future adaptability and growth
We believe sustainability is about more than just the environment, it's about creating happy spaces with furniture which is flexible and has longevity
We have over 25 years' experience, and in that time have established valuable partnerships with all key suppliers in the commercial furniture industry
If you would like to know how we can make your commercial furniture project a success, read more about the way we work or you can email us for more information.