library shelving
The days of libraries with 'boring' wooden shelves have long gone! They still ultimately serve the same purpose (with a few extras such as playing host to ICT and multimedia equipment) but are now ergonomically focused and far more stylish. Today's library shelving does, after all, need to complement modern library areas such as breakout furniture and breakout areas.
All of our shelving options, (for school, university or public library) are hardwearing and offer true versatility. So whether you're looking for the latest in contemporary library shelving or a solution that fondly harks back to 'days gone by' but offers more options, we are sure to have units to suit all your requirements.
If you can't see what you need below, simply call us and we'll find exactly what you're looking for.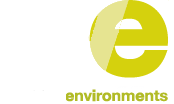 Our goal is to work in partnership with you, to provide furniture solutions which allow future adaptability and growth
We believe sustainability is about more than just the environment, it's about creating happy spaces with furniture which is flexible and has longevity
We have over 25 years' experience, and in that time have established valuable partnerships with all key suppliers in the commercial furniture industry
If you would like to know how we can make your commercial furniture project a success, read more about the way we work or you can email us for more information.