office dividers
Office dividers offer an easy way to break up your workspace that is both flexible and cost-effective. Many businesses have invested in optimising office space through the use of screens and Working Environments can help you do this too, whether you're looking to replace existing dividers or setup screens for the first time. Office screens also offer a financial and environmental benefit, as opposed to static walls, as you can take them with you rather than having to invest in new ones.
Offering employees a degree of individuality, office dividers help create great personalised space whilst also enhancing the visual effects in your office. They also offer an opportunity to create a focal point that really emphasises your brand.
Working Environments offer a wide range of office screens / dividers, with designs suitable for both modern offices and traditional workplaces. Call us now to discuss what your unique office dividing needs.
Pages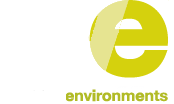 Our goal is to work in partnership with you, to provide furniture solutions which allow future adaptability and growth
We believe sustainability is about more than just the environment, it's about creating happy spaces with furniture which is flexible and has longevity
We have over 25 years' experience, and in that time have established valuable partnerships with all key suppliers in the commercial furniture industry
If you would like to know how we can make your commercial furniture project a success, read more about the way we work or you can email us for more information.