Platner side and lounge chairs
The Platner, designed by Warren Platner, is a unique product that when designed in 1966; captured the decorative, gentle and graceful shapes that were beginning to intrude the modern design world.
The inspirational Platner pieces are created through welding hundreds of curved steel rods to circular frames. The finish product serves as both structure and ornament, dependant on ones requirements.
The side chair and its larger version the lounge chair are extremely comfortable and available in a variety of finishes. As well as the main two chairs, there's also a Platner stool, easy chair and table to complete the family of furniture & to keep a consistent and stylish feel throughout any work space/retail area or event premises.
Ideal locations for Platner;
Waiting areas
Canteens
Event centres
Educational environments
Retail environments
Previous installation of Platner;
Centre: MK -The requirement on this project was to create a luxurious environment that was also relaxing. This was created by using Knoll products including the Platner seating and tables alongside the iconic Barcelona daybed. Platner doesn't just ooze class in any setting but also realism and comfort.
Are you looking for workspace furniture? Let us help you find the ideal solution for your setting – we'll guide you in the right direction, taking into consideration your personal needs and aspirations for your environment. Contact us here or call us today on 020 7736 6636 for help with your selection.
Product by Knoll Office Furniture Range
More from this brand
share this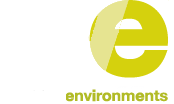 Our goal is to work in partnership with you, to provide furniture solutions which allow future adaptability and growth
We believe sustainability is about more than just the environment, it's about creating happy spaces with furniture which is flexible and has longevity
We have over 25 years' experience, and in that time have established valuable partnerships with all key suppliers in the commercial furniture industry
If you would like to know how we can make your commercial furniture project a success, read more about the way we work or you can email us for more information.