Lynx Church Chair
The Lynx chair by Kommer Kors and Esquisse has an extremely clever, simple and unique linking mechanism. Its perfect for church seating projects that need a very simple rigid linking system, especially where chairs often have to be set out and cleared away regularly.
Linking Lynx is a piece of cake: lift it, move it to the left and there you are: it's linked to its neighbour. No additional tools or manoeuvering are required: the chairs themselves form the linking. This can be seen in the Lynx stacking chair video. The frame is the secret: the ingenious linking device limits the centre-to-centre distance of linked chairs (only 51.5 cm), whereas the seat of the chair is ample and comfortable. A chair number on the back is optional, the digital numeration is programmed by means of a scanner. Other accessories include a hymn book holder, chair dolley, writing tablets and chair stack cover.
See how easy it is to link the Lynx https://www.youtube.com/watch?v=XwCoUjQy0x4&feature=youtu.be
Available with 3 different back types, with or without arms, plain shell, fully upholstered or seat pad only, wood shell or plastic, etc. etc.!
See our Blogs on 6 reasons why conference centres require well designed seating and download our guide on How to set out non fixed seating or call us today on 020 7736 6636 for help with your selection.
Product by Casala
More from this brand
share this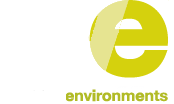 Our goal is to work in partnership with you, to provide furniture solutions which allow future adaptability and growth
We believe sustainability is about more than just the environment, it's about creating happy spaces with furniture which is flexible and has longevity
We have over 25 years' experience, and in that time have established valuable partnerships with all key suppliers in the commercial furniture industry
If you would like to know how we can make your commercial furniture project a success, read more about the way we work or you can email us for more information.