Stitch Screen
Inspired by sofas, cushions, rugs and padded down jackets, designer Stefan Borselius has worked alongside Abstracta to develop Stitch. Borselius's combination of thick lined fabric with embroidered check patterns and lacquered ash legs brings out a sense of expressive softness. The combination of different materials in the screen adds further acoustic values.
Stitch was developed with public spaces in mind in order to create more humane, pleasant environments, but its soft design works equally well to create partitions in the home. Stitch was introduced back in 2013 as a prototype, and has now been developed into a finished product which is being launched at the 2014 Stockholm Furniture Fair.
"Dull, stiff environments can be transformed easily using a screen like Stitch. It immediately lends the space a softer, more friendly feel. The thickness and structure also change the space's audio characteristics dramatically, creating a softer tone," says Stefan Borselius.
Product by Abstracta
More from this brand
share this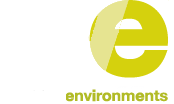 Our goal is to work in partnership with you, to provide furniture solutions which allow future adaptability and growth
We believe sustainability is about more than just the environment, it's about creating happy spaces with furniture which is flexible and has longevity
We have over 25 years' experience, and in that time have established valuable partnerships with all key suppliers in the commercial furniture industry
If you would like to know how we can make your commercial furniture project a success, read more about the way we work or you can email us for more information.