Air 22-29 Meeting Pods
Launched in 2014, Orangebox's award winning Air3 acoustic pod range is the most advanced room system yet providing free standing meeting rooms, private space, phone booth and touch down rooms.
The Air 22-29 units are the modules in the range with a more linear appearance. 
New materials, more finish options and a unique roof solution make this the most comprehensive pod system in the marketplace today. The aesthetic design of Air3 is a combination of high quality glass and soft acoustic panelling, creating a greater level of insulation and speech privacy. Interchangeable panels allow you to swap, change and refresh your colours and fabrics anytime, giving Air3 a unique and fresh look. An internationally patented opening roof system featuring an advanced fire safety system has been developed to cater for sprinklered office environments and buildings.
Air3 has been designed as a global pod system solution — able to work all round the world, in UK / Europe , North and South America and Asia-Pacific.
As with all Orangebox pods, Air3 is a moveable pod solution. This room system is demountable and therefore can be moved, re-positioned and fully re-used.
There are 17 standard Air3 pods providing a variety of curved, square, small and large private meeting rooms. The Air-20 mini pod is a particular new addition specifically designed to provide high quality private space or phone booth for a single person who needs it for a few hours.
Specifying the meeting pods can be quite complex to make sure you get the right panels and specifications to suit your needs so call us now for a free consultation.
Product by Orangebox
More from this brand
share this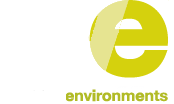 Our goal is to work in partnership with you, to provide furniture solutions which allow future adaptability and growth
We believe sustainability is about more than just the environment, it's about creating happy spaces with furniture which is flexible and has longevity
We have over 25 years' experience, and in that time have established valuable partnerships with all key suppliers in the commercial furniture industry
If you would like to know how we can make your commercial furniture project a success, read more about the way we work or you can email us for more information.