Abstracta Showcase
Posted on:

17 June 2012

By:

admin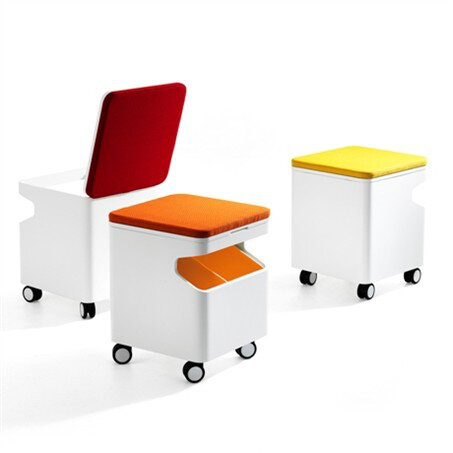 Meet
This month we are really pleased to showcase another great manufacturer from our portfolio. Abstracta are a design led manufacturer from Sweden leading the way in innovatively designed products for the business, education and public sectors. The focus of the product range is the integration of sound, image and video presentation into innovative and beautifully design products for conference, meeting and educational environments. Since we've been working with them they've never stood still and we love the continual product development within this company with exciting designs being released every year.
At the core of all Abstracta products is an understanding of what makes a successful working environment, the interplay between the individuals and organisations and the aesthetics and functionality of the space.
The product range is broadly split into 2 main areas:
Working with new materials and design techniques Abstracta have become one of the leading acoustic manufacturers in the industry. The greater understanding of the importance of acoustics within interior environment has enabled a whole new area of product design to be developed. Some of the new products in this area are:
Loop: Loop offers a whole host of possibilities for varying the design; the fabric elements can easily be removed and replaced, for example with a different coloured material.
Bits wall: A functional sound-absorbent wall panel that can also be shaped into attractive pattern formations, stimulating users' creativity. Bits Wall is sound absorbing A-classified.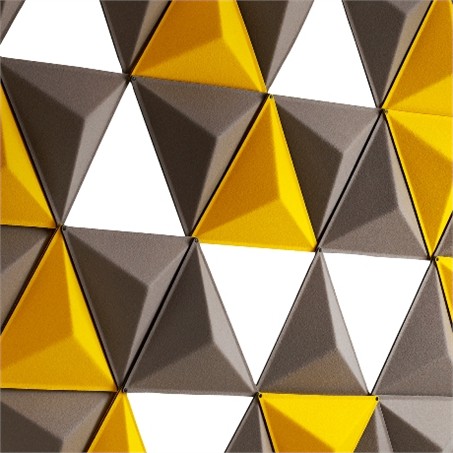 Bits wall
(Link) Airwave: The pattern formed by combining several modules can be varied in a virtually infinite number of ways.
With the nature of most environments becoming more and more flexible meeting space can now take many forms. Abstracta's mobile solutions and visual aid accessories facilitate interaction and allow space to be used to it full potential.
Meet: Meet, a combined mobile seating unit/wastepaper basket, is designed not only to serve a practical purpose in the modern office, but also to encourage people to hold impromptu meetings and to promote teamwork.
Vision E3: In its elegance and with its choice of dimensions, Vision is a frameless, magnetic writing-board fitted for most meeting rooms.
Another great manufacturer and five stunning new products to help you make the most of your working environment.