Ernest Race British Classics
Posted on:

14 October 2013

By:

admin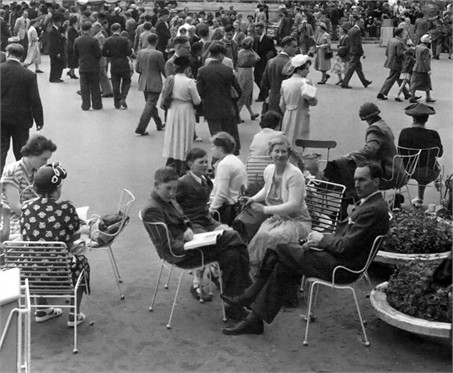 Working Environments are extremely pleased to announce the addition of Ernest Race to our product portfolio. This classic British manufacturers Collection represents some of the finest, most innovative furniture of its era. The collection is manufacturer is England by the original company and using the same time-honoured methods of production.
Race Furniture was founded immediately after the Second World War, under the design direction of Ernest Race who before the war had earned a strong reputation for textile and interior design. Like many designers of the post-war era, Race was inspired by new technologies and materials that had been developed during the War. Furthermore, under the Government's 'utility furniture scheme,' companies were encouraged to work with alternative materials in order to preserve the country's limited reserves of timber and other scarce commodities. His first design for Race Furniture, the BA3 chair, utilised re-cast aluminium from redundant British warplanes.
Over the next 15 years from 1945 to 1960, the company was responsible for some of the most iconic designs of the post war era. In stark back drop to post –war era austerity Race's designs were characterised by playful use of modern materials and animated form.
Like many great furniture designs the end product transcends fads, fashion and time and can be as relevant in modern day environments as when it was originally conceived. We feel that two great example of this are the Roebuck chair and the BA3 chair and table collection that could be considered as relevant today as they ever have been. The quality and story behind Ernest Race and their collection is second to none and we are extremely happy to be able to showcase these products to our clients.