Extremis - over 50 design awards and counting!
Posted on:

27 January 2016

By:

harvey-old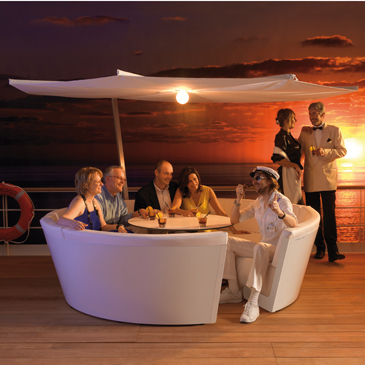 Working Environments Furniture are now proud to be working with Extremis, who are designers and manufacturers of outdoor furniture from Belgium. Their designers take great care to use durable materials with regards to aging, ecology and maintenance and their designs and manufacturing processes are completed with respect to eco-efficient use of materials.
They are winners of over 50 design awards including, Red Dot, IF, Interior Innovation Award, Green Good Design, ID, German Design Award and FX to name but a few. The difficult job we had was to select which products to include on the website. I thought we did quite well as we kept it down to 7 products...which is not as strict as we have been in the past!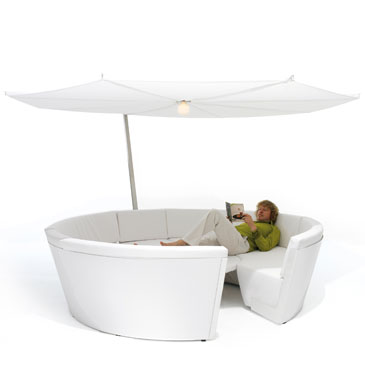 Firstly Kosmos is a table-seat combination which can be also used as a sofa or daybed. It can be used for dining or to create a meeting hub, whether indoors or outdoors. Upholstered in marine quality fabric for out door use or fabrics/leather for indoors this is a fun piece of furniture and a focal point of any layout.

The new Pontsun table is a beautiful piece that is certain to inspire "table envy" wherever it is used. Although designed for external use I feel this product can be used as a striking boardroom table. It is available as a large span table and with the unique Origami style legs and hardwood tops it has a fantastic visual impact as well as inbuilt practicalities due to the limited frame underneath.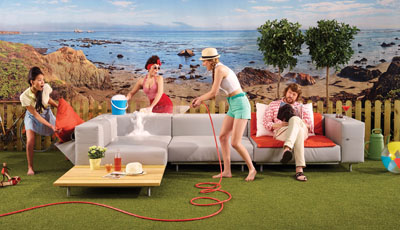 As well as outdoor seating and tables, how about an outdoor sofa. yes Extremis have finally developed an outdoor sofa that can actually stay outdoors rather than having to be brought in once the weather changes. the Walrus range has a clever compartment to pack away the comfort blanket and cushions and is available in several different modules to help you achieve your desired layout.
The Pantagruel and Hopper ranges deal with the slightly more traditional end of the outdoor seating market with typically original Extremis designs, and even outdoor dividers and individual seats are well catered for with the Sticks and Captains chair ranges.
All in all Extremis provide some fun ranges and fantastic designs to work with and if you are planning your external spaces now, ready for Spring, then contact us as we'd love to help you specify these products.