Fun Agency design for JKR
Posted on:

23 March 2016

By:

harvey-old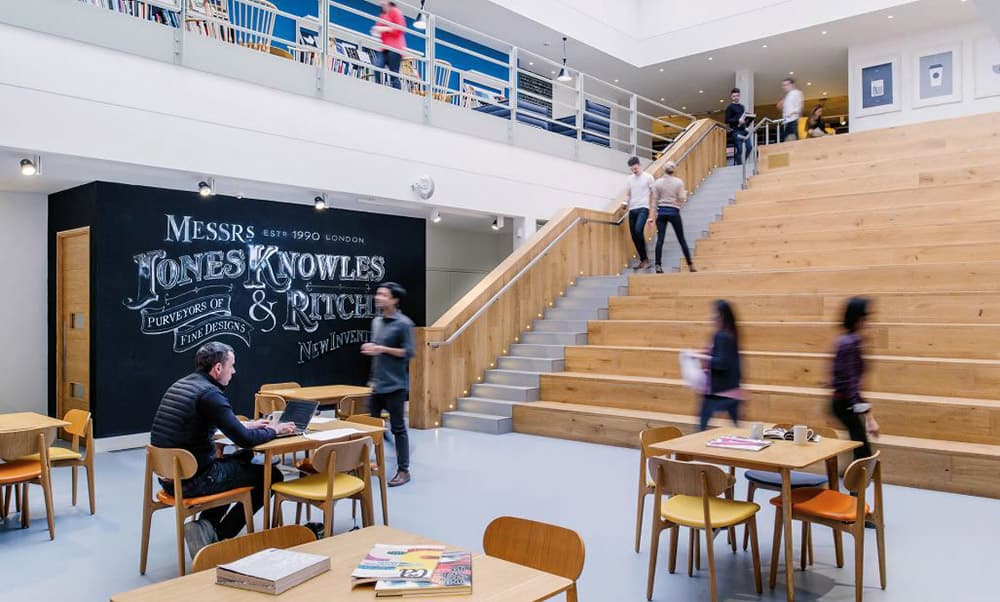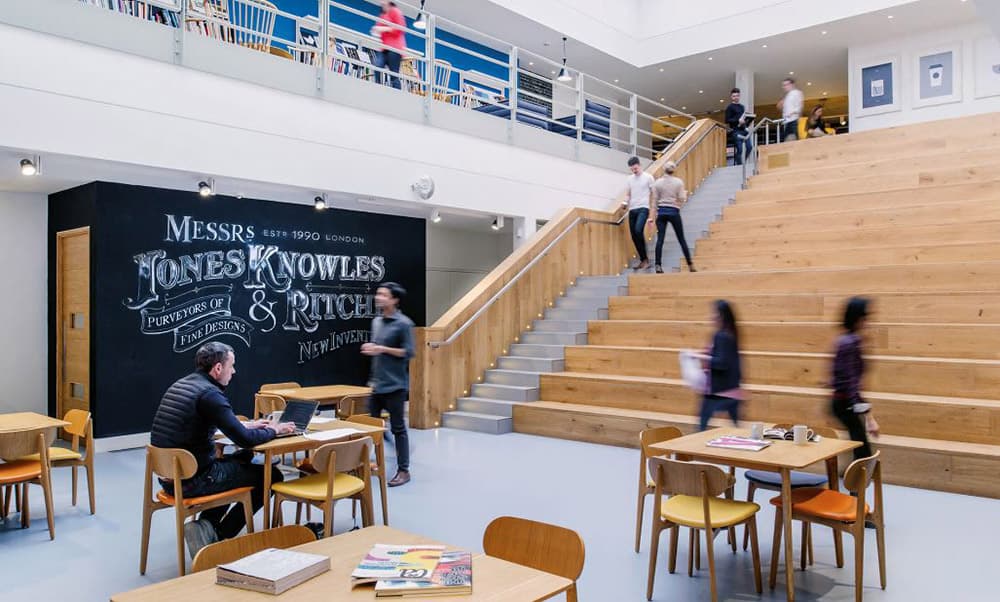 A great article in the Guardian recently about the importance of fun office design in recruiting quality graduates. JKR's inspiring office is discussed, which was one of our favourite projects working alongside Redjacket design and the JKR team.
".....It was a similar story for Luke Thompson, a designer at brand agency Jones Knowles Ritchie (JKR). The 24-year-old joined the business after completing a degree in graphic design at Norwich University. JKR was in the process of moving from its previous premises to its current ones at The Henson building in Camden (previously home to the creators of The Muppet Show). "I'd been interviewed at JKR's old premises, but when I actually came to work it was here. It was quite awesome," he said.
At the centre of JKR is a large, stepped auditorium, which can seat 120 people and has been used for ad pitches in the BBC's The Apprentice. There's also a bar, a variety of break-out spaces and, of course, table tennis and football tables. Thompson said the environment is inspiring; when he works late it makes life more bearable...."
For the full article have a look at https://www.theguardian.com/media-network/2016/mar/08/design-media-agency-offices-creative-fun-attract-graduates