High Density seating
Posted on:

26 March 2012

By:

admin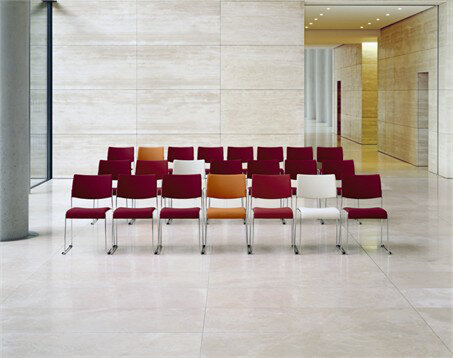 Linos conference chair
WE have completed a large number of high density seating projects this year, but unfortunately we have been particularly unsuccessful in getting good quality visuals of any of them so far. We have completed projects with Kings College school Wimbledon, Rothamstead manor & conference centre, Highbury Fields school, Greenwich school, The Institute of Mechanical Engineers, Kingston University, O2 Arena and Watford Collosseum. We will try and get you some images of these projects to show you the work we have been carrying out but unfortunately the lead times have generally been very tight and there has been little opportunity for photo's.
On that note if anybody has some good pictures of these areas then please forward them to us at Working Environments. We'll publish our own as soon as we can get some. The products we used on these projects are:
Kings College Wimbledon - 40/4 chairs and Obvio tables
Highbury Fields School-Eames plastic chairs
Institute of Mechanical Engineers - Golf chair, Linos chairs and Click tables
Kingston University - Panton Chairs
Rothamstead Manor and Conference centre - Fox chair
Watford Collosseum - Fox chair
O2 Arena - Curvy Chair, Teamworks tables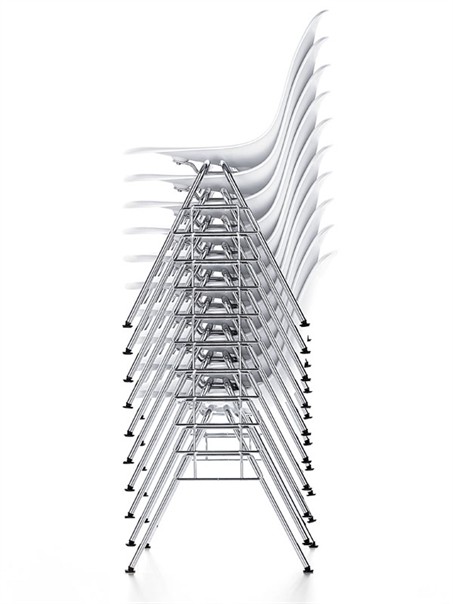 Eames side chair
What was interesting about most of these projects was that often the client ended up opting for a different product to the one they first selected. Sometimes this was due to budget but often it was because after talking the project through it became clear that the priorities on the project were different to what was first assumed. 
If you are looking for stacking chairs start with the obvious criteria such as whats the budget, do the chairs need to link, do they need to be upholstered etc,  but then consider the less obvious details you need to think about. How often are the chairs to be stacked or cleared away, how long do the chairs need to last, what sort of use will the chairs need to be utilised for, is this likely to change? The list can be endless but that is where we can help. We can run through the different items that need to be considered with you and help work out which criteria are most important for your projects success.