Meeting pods for Pure
Posted on:

29 August 2018

By:

harvey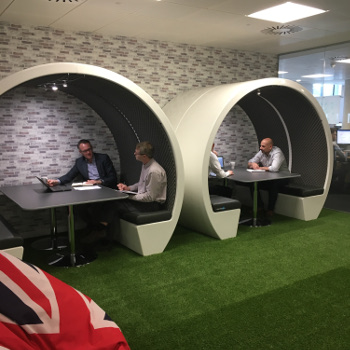 WE worked with Pure in helping them find some suitable meeting pods for their open plan office. After looking at the options they selected the Meeting pod from The Meeting Pod Company with standard dark grey foam on the upper interior and grey on the seats. The standard white exterior was used.
The meeting pods were installed in a central open plan area to help create private meeting space and they were put on a faux grass surface. The 4 person pods have proved a great success and are widely used by all staff throughout the day.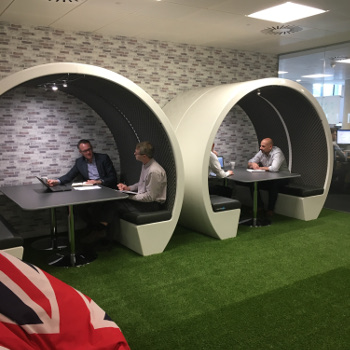 These meeting pods can be supplied in any choice of exterior colour as well as a choice of interior fabrics and foams. They can even be used outdoors. Below you can see an outdoor 8 person pod with branding in a vibrant orange.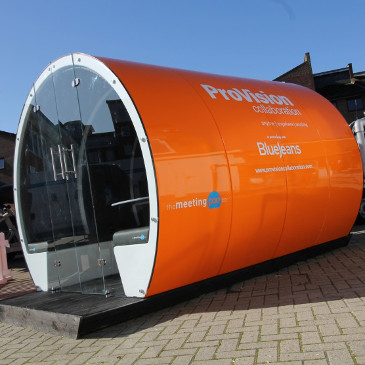 They are also available with glazed fronts for more private meetings. The Pod2 is a recent introduction to the range and is a squarer version pod that can be supplied as an open unit, half height unit or glazed for more privacy. The same colour options apply to exterior and interior for these. The Pod2 open unit is shown below.