Reclaimed sustainable benches for Battersea Power Station
Posted on:

9 August 2023

By:

harvey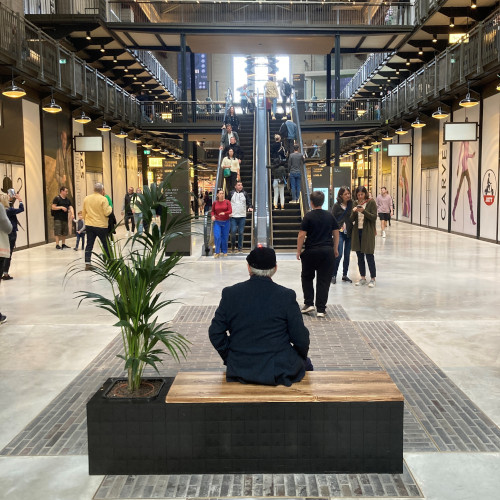 Battersea Power Station needed a seating solution that was on a good lead time, had sustainable credentials and was a good fit for the industrial aesthetics and origins of this amazing building.
How appropriate that they opted for a variety of Morph Brick Benches for what is the largest brick built building in Europe. 
The benches were made with the recycled ABS Morph Brick option (old car parts) with reclaimed scaffold board tops. Some of the benches have inbuilt planters on the end, others have been retrofitted with back supports and additional weights. The units were such a good fit for the space that some additional longer plain benches were later ordered to supplement the original installation. 
The reclaimed ABS Morph bricks fit together in a brick like pattern in a similar way to Lego to allow the creation of all types of products in all shapes and sizes. These can later be repurposed into other products or recycled into new Morph bricks creating a truly circular economy, a great return on investment and a very long product lifecycle.
These particular units were prebuilt for faster installation but units can easily be built on site. The small original components allow for the construction of larger structures in areas where access may not allow delivery of large component parts. 
The designers were very happy with the solution:
"It's not often that you come across a furniture solution that ticks so many boxes. We needed a seating solution that was functional, hardwearing and on a short lead time; to find that Morph was also sustainable, reconfigurable and aesthetically matched our space was fantastic! It was quickly and easily installed and the fact that we can adapt and redesign our benches in the future means they can change and grow with us. We love the idea of having a product that is made from 100% recycled materials and can be 100% be recycled again. We couldn't be happier with Morph."
- Shivani Patel, Designer, Rawls