STOCKHOLM FURNITURE & LIGHT FAIR 2016
Posted on:

14 March 2016

By:

ben
Having spent a couple of cold days in the Swedish capital in mid February for its annual Furniture and Light fair WE thought we'd bring you some of our highlights from another great event.
We were very impressed with the huge two storey Johanson Design stand. New products including the "Shima" a public seating system and the "Haddoc" range which includes stools, side chairs an armchair and sofa. Along with other new items and the fantastic colour scheme backed up by the manufacturers willingness to offer their metal work in any RAL colour overall it was a really great showcase of the companies new direction.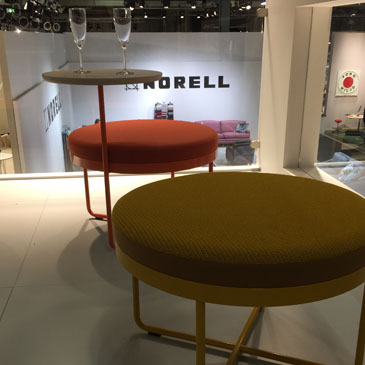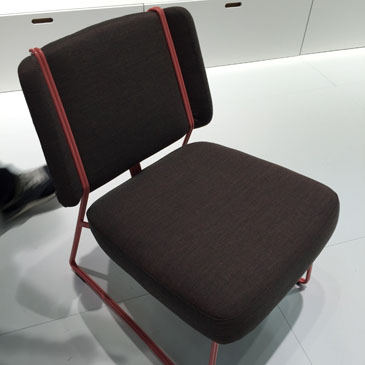 As always Vitra tends to be ahead of the curve setting future trends in the furniture industry. The retro feel of the Allstar chair and the great colour pallet seems to exemplify the type of product that would just fit into any environment. Add to this the effortlessly classic Belleville chair, which already looks as though its been in their collection for ever and its hard to be disapointed.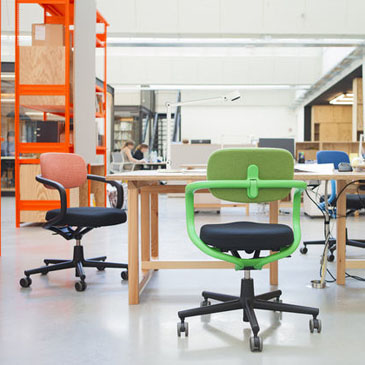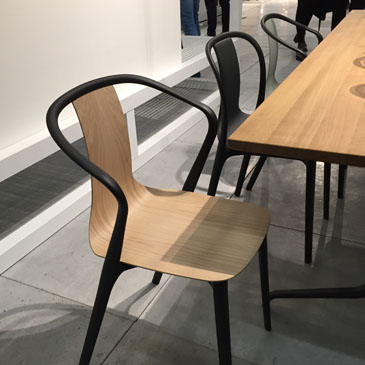 Vestre, a personal favorite of mine, i love the playful simplicity of their whole product range and their use of bold colours and quality materials.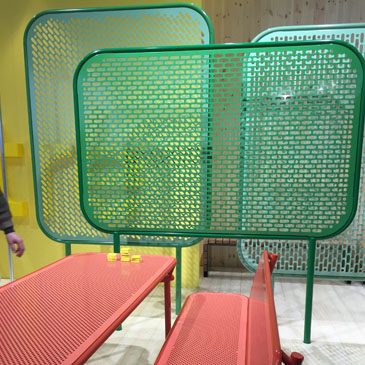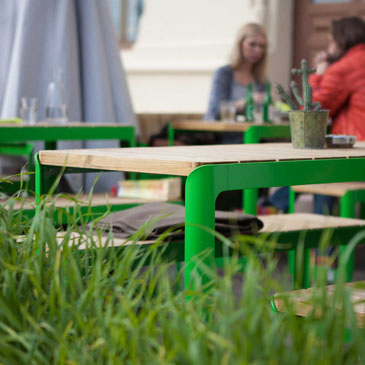 The Abstracta stand had a real wow factor with 100's of their new Airleaf acoustic panels ramdonly hanging from the ceiling in a myriad of colours.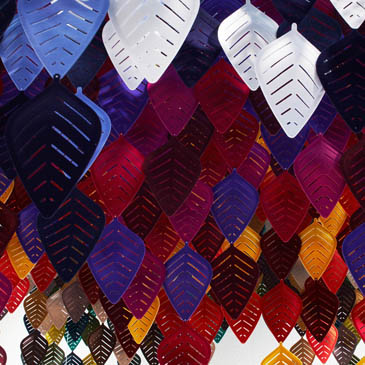 Italian manufacturer Pedrali had a very impressive stand sat along alongside Johanson Design. Again a really nice use of colour and a collection of products suggesting a new direction for the company ranging from wooden chairs and stools to the Social modular seating range (below right),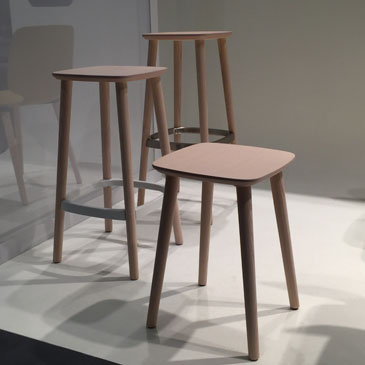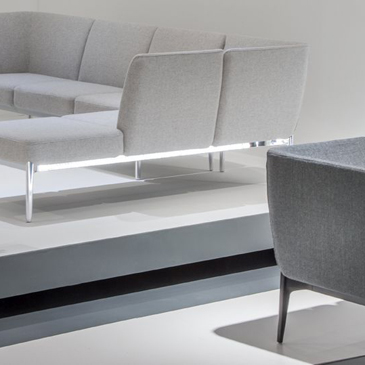 Finally a mention for British woven textiles designer Eleanor Pritchard.. Beautiful fabrics characterized by bold geometrics and graphic reversible patterns with a contemporary a nod to English mid-century design.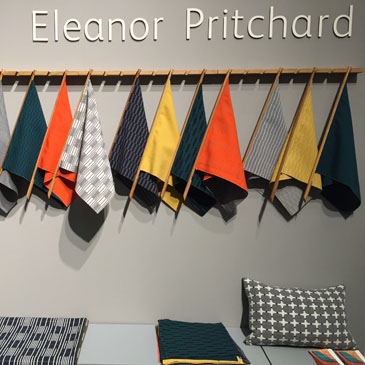 One of the most exciting aspects of the show was the trend towards using non standard finishes and material that seems to be developing in the contract furniture industry. Exciting times ahead..