The Working Environments Guide to Buying Furniture Sustainably
Posted on:

7 March 2019

By:

ben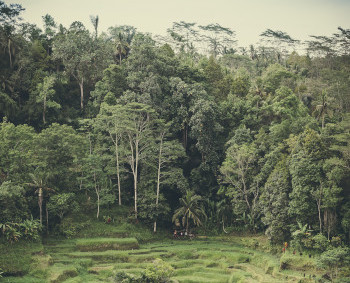 At Working Environments we have always worked closely with our clients to meet their budget constraints and project deadlines whilst providing some of the most iconic and beautifully designed furniture from across the world. Over the last decade our clients are increasingly more and more aware of their environmental impact and have made huge efforts to reduce their carbon foot-prints throughout their businesses, with their offices and public spaces being no exception.
However, with a lot of greenwash out there and so many different ways to measure sustainability (not to mention the many definitions of sustainability there are) how do you ensure that the furniture you invest in as a business meets your environmental and sustainable goals?
A good place to start is, what makes a product sustainable or environmentally friendly? There are obviously some key factors which contribute to this including:
| Factor | Detail | Questions |
| --- | --- | --- |
| Longevity | Quality/lifecycle | What is the longevity of the product? How long the manufacturer guarantees the product for can give a good indication of how long the product is expected to last with public usage and therefore the quality of that product. |
|   | Flexible functionality | How adaptable is the product, i.e. can it be reconfigured? Can it be repurposed once it is no longer required for its initial function? Modular furniture can be a great option if you have a space that needs to be used for multiple uses or even if you want to change the look and feel of a space after a set time. In addition to this, can the product be easily updated/refreshed as tastes and colour schemes change? Does it come with removable covers that can be replaced or can it be resprayed to refresh or match a new colour scheme? |
| Materials | Raw materials | What materials is the product made with? Where do the raw materials come from? Does the product include recycled or sustainably sourced raw materials? |
|   | Recyclability | How easy is it to recycle the product or its component parts once the product does come to the end of its lifecycle? |
| Manufacturing | Processes | How is the product manufactured? Does the manufacturer take into consideration the environment in its production processes? How do they deal with any waste products? |
|   | Waste management | How does the manufacture dispose of its waste materials? Do they try and recycle their waste material and if so how? |
|   | Certifications | What certificates does the product have, if any? Manufacturers have to comply with EU and UK regulations but in addition there are a number of independent bodies that certify furniture products for environmental safety as well as general health and safety. |
| Packaging | Recycled/Recyclable | How much packaging is required for this product? Is it made from sustainable materials or is it recyclable itself? |
| Distance travelled and shipping method |   | How far does the product (or its component parts) have to travel to get to you? Is it make in the UK or China? This is a really simple way to reduce the carbon footprint of your furniture. |
To keep it simple, at Working Environments we believe investing in quality products that have a longer life span is one of the most effective ways of being sustainable and environmentally friendly.
Longevity in a product's lifecycle is determined by the following:
High quality construction and materials.
Flexible design to allow for reconfigurations and repurposing.
The ability to refresh the colour scheme  - e.g. changeable covers or the ability to be easily re-sprayed.
Easy to transport to new locations.
Easily recycled at the end of its useful life.
We hope that you have found this guide useful. If you are looking to change or update the furniture in your office or public spaces we would be happy to help find you the most sustainable option for your unique space. Contact us to benefit from our decades of experience.