Boston Phone Booth
The Boston phone booth is a freestanding enclosed telephone pod that can also be extended out to give a continuous run of booths. It creates a private space for a call, to concentrate or simply to read. Available with an extension at the back to give additional space if required and can be supplied with cupboards, whiteboard or even a fitted seat. Available in a range of finshes which include upholstered options, glass, wood or HPL options. Ventillation is integrated int he roof of the unit with a selection of power and data connectivity options.
Product by Palau
More from this brand
share this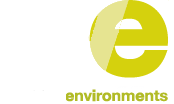 Our goal is to work in partnership with you, to provide furniture solutions which allow future adaptability and growth
We believe sustainability is about more than just the environment, it's about creating happy spaces with furniture which is flexible and has longevity
We have over 25 years' experience, and in that time have established valuable partnerships with all key suppliers in the commercial furniture industry
If you would like to know how we can make your commercial furniture project a success, read more about the way we work or you can email us for more information.