Fast
The Fast story begins in the 1960's when Stefano Levrangi started his own foundry in Vestone near Brescia. The knowledge and experience of its founder quickly turned Fast into a leading company in the non ferrous metal casting sector.
The Garden project has developed over the last few years, specializing in the production of outdoor aluminium furniture. The In and Out ranges are emblematic of in depth aesthetic research, careful choice of materials and creativity.
WE like fast for the durability of product, the lightness of design and material and the fun aesthetics.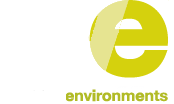 Our goal is to work in partnership with you, to provide furniture solutions which allow future adaptability and growth
We believe sustainability is about more than just the environment, it's about creating happy spaces with furniture which is flexible and has longevity
We have over 25 years' experience, and in that time have established valuable partnerships with all key suppliers in the commercial furniture industry
If you would like to know how we can make your commercial furniture project a success, read more about the way we work or you can email us for more information.