Flokk
Flokk owns three strong and independent Scandinavian brands which are HAG, RBM and RH. They are an international company in the office chairs, canteen and conference furniture markets.
HAG has existed since 1943, RBM since 1975 and RH since 1977 but they were amalgamated into a single company in 2007. Scandinavian Business Seating is the market leader for office chairs in Scandinavia, with a market share of about 35%.
With a motto of "different and better" their products are second to none in terms of ergonomics. Inspired by two distinct market trends (health and environment) as well as an increasing emphasis on design, WE can only see their market share increasing.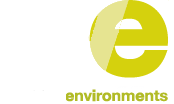 Our goal is to work in partnership with you, to provide furniture solutions which allow future adaptability and growth
We believe sustainability is about more than just the environment, it's about creating happy spaces with furniture which is flexible and has longevity
We have over 25 years' experience, and in that time have established valuable partnerships with all key suppliers in the commercial furniture industry
If you would like to know how we can make your commercial furniture project a success, read more about the way we work or you can email us for more information.