Forma 5
Forma 5 are a Spanish manufacturer based near Sevilla in Spain that started manufacturing over 30 years ago. Forma 5 have a number of desk ranges which satisfy a range of markets and their factory near Sevilla is supported by a showroom in Clerkenwell.
For Forma 5 ergonomics, visual quality and aesthetics, industrial design, high-quality raw materials and innovative technology are the basis of a process that culminates in a bid to optimize resources in the office.
The result is a selection of desk ranges that supply a solution to almost all desk requirements. Supported by quality and reasonable priced ancillary products the value provided by Forma 5 gives some idea as to why they are one of our favourite desk suppliers.
Pages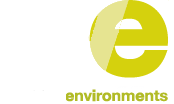 Our goal is to work in partnership with you, to provide furniture solutions which allow future adaptability and growth
We believe sustainability is about more than just the environment, it's about creating happy spaces with furniture which is flexible and has longevity
We have over 25 years' experience, and in that time have established valuable partnerships with all key suppliers in the commercial furniture industry
If you would like to know how we can make your commercial furniture project a success, read more about the way we work or you can email us for more information.