Magnus Olesen
Magnus Olesen started his company in the 1930's and is now known as a quality conscious furniture manufacturer. All the furniture is sold through the contract market – to private and public companies, and its main markets are conference rooms, canteens, auditoriums, lobbies and waiting areas.
They work with leading designers to create unique products that meet the users needs as well as making a difference, visibly and elegantly.
WE like Magnus Olesen for their originality. From their folding leg table to the 8000 stacking chair and table range, their products are generally innovative as well as excellent quality.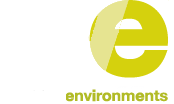 Our goal is to work in partnership with you, to provide furniture solutions which allow future adaptability and growth
We believe sustainability is about more than just the environment, it's about creating happy spaces with furniture which is flexible and has longevity
We have over 25 years' experience, and in that time have established valuable partnerships with all key suppliers in the commercial furniture industry
If you would like to know how we can make your commercial furniture project a success, read more about the way we work or you can email us for more information.