Wiesner Hager
Founded in 1849 this Austrian company has been a market leader in its home market for many years. Increasing efficiency while ensuring that employees are happy in their work environment, are pivotal issues that Wiesner address by designing imaginative furniture concepts.
Designs from Wiesner Hager have a healthy emphasis on ergonomics with care given to the design of ergonomically sensitive products but also the education on how to use them. Wiesner have developed many table and seating ranges with a strong commitment to flexibility.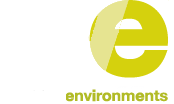 Our goal is to work in partnership with you, to provide furniture solutions which allow future adaptability and growth
We believe sustainability is about more than just the environment, it's about creating happy spaces with furniture which is flexible and has longevity
We have over 25 years' experience, and in that time have established valuable partnerships with all key suppliers in the commercial furniture industry
If you would like to know how we can make your commercial furniture project a success, read more about the way we work or you can email us for more information.