Buzziboard
Designed by Sas Adriaenssens for Buzzispace, the BuzziBoard is a magnetic and sound-insulating acoustic panel and/or memo board that can be attached to metal surfaces or to both sides of a glass wall with no need for hooks or screws. You can use it to pin things up, to absorb sound or to darken your windows; in any case this multipurpose object invites you to use your imagination in the workplace or at home. Made from 100% recycled materials in a wide range of colours and sizes. Want a quieter office or workplace? Give Buzziboards a try!
Product by Buzzispace
More from this brand
share this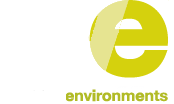 Our goal is to work in partnership with you, to provide furniture solutions which allow future adaptability and growth
We believe sustainability is about more than just the environment, it's about creating happy spaces with furniture which is flexible and has longevity
We have over 25 years' experience, and in that time have established valuable partnerships with all key suppliers in the commercial furniture industry
If you would like to know how we can make your commercial furniture project a success, read more about the way we work or you can email us for more information.